We are awating your query, response, suggestions etc.. We will try to respond to your queries on GST within 48 Hrs.
Dealers Registered Under state Vat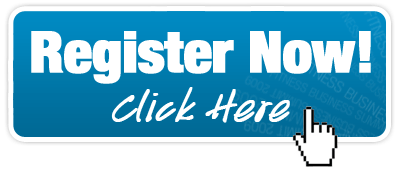 GST Registration at ₹1500 /-
Greetings!
GST Council – Meeting on 16/03/2017
Draft SGST and UTGST Bills approved
The GST Council at its meeting on March 16, 2017 approved the final draft of the State Goods and Service Tax Bill (SGST) and Union Territory Goods and Service Tax Bill (UTGST).
​
In earlier meetings the GST Council had approved the final draft of the Central Goods and Service Tax Bill (CGST) and Integrated Goods and Service Tax Bill (IGST) and GST Compensation Bill.
​
This completes the approval of all five legislation. The CGST, IGST, UTGST and GST Compensation Bills have to be approved by the Parliament. It is expected that the four bills would be approved in this session of Parliament concluding on April 12, 2017.
​
It is also expected that the State legislatures would also expedite the approval of the SGST Act of the respective States.
​
Briefing the press Finance Minister Arun Jaitley stated that in the next meeting scheduled on March 31, 2017 the GST Council would take up for consideration the Rules relating to Composition of Tax, Valuation, Input Tax Credit and Transition.
​
Earlier the rules relating to Invoices, Returns, Refunds, Registration and Payments had been approved and any modifications in these Rules consequent to amendment to the legislation would also be discussed in the meeting on March 31, 2017.
​
The GST Council had also capped the Cess at 15% on certain Sin Goods and Ultra Luxury Goods like luxury car, aerated beverages, pan masala and tobacco. Therefore it appears that Cess of upto 15% may be levied in addition to the maximum combined slab rate of 28% so as to levy the same rate of tax as at present on these goods.
​
Finance Minister Arun Jaitley stated that the fitment of goods and services in the agreed slab rate of tax of 5%, 12%, 18% and 28%, which the officials are working on, would be taken up in the meeting of the GST Council in April, 2017.
​
Implementation of GST appears to be on course and is most likely to be implemented from July 1, 2017.
Articles
​
We are pleased to present the following articles by Sri.G.Viswanathan, Indirect Tax Consultant.
Works Contract under GST.
​
In this article CA Viswanathan lucidly explains the relevant provisions in Model GST Law relating to works contract transactions and also opines that the value of free supply of materials by the principal could not be included to the transaction value in a Works Contract for the purpose of GST levy.
GST Council – Consensus on Dual Control
​
​
Consensus is reached on the issue of dual control in the meeting of the GST Council on 16th January,2017, the Finance Minister Arun Jaitley announced.
​
The division of Audit and Assessment responsibility between the Central and State Government would be:
​
90% of the assessees with Annual Turnover of less than Rs.1.5 Crores
50% of the assessees with Annual Turnover of more than Rs.1.5 Crores
10% of the assessees with Annual Turnover of less than Rs.1.5 Crores
50% of the assessees with Annual Turnover of more than Rs.1.5 Crores